MATVMate – Hybrid IP MATV System for Linear Streaming Channels
4G Failover
Up to 4K display
Cloud Device Rebooting
SMS and Email Alerts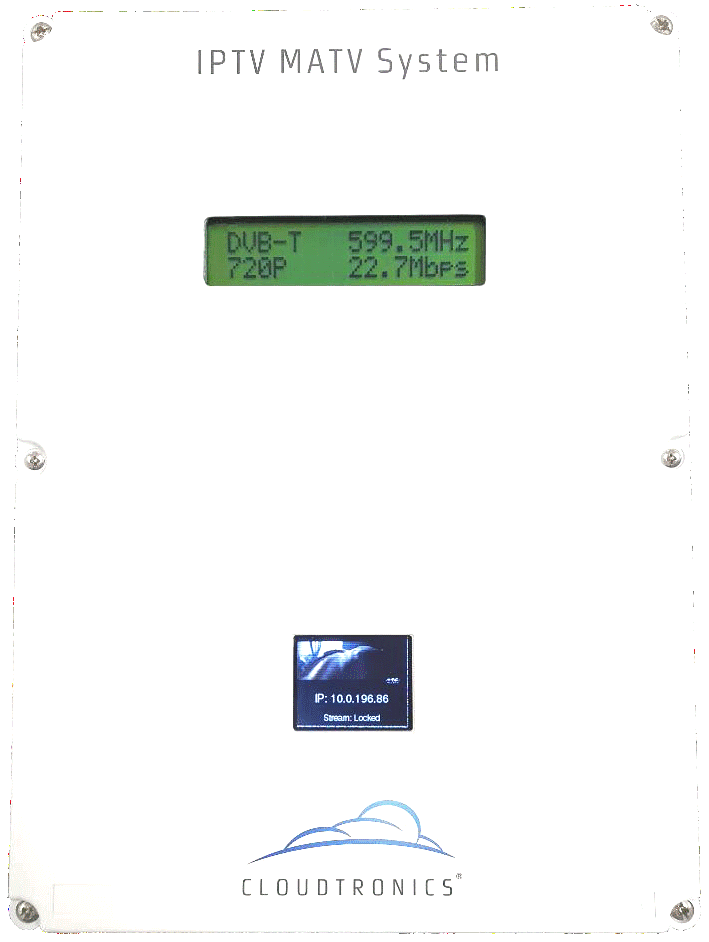 This MATV-MATE is a Hybrid IP MATV device that enables live secure streaming video content to be distributed in commercial environments via IP, SDI or DVB-T.
This device has built-in 4G failover to ensure continuous streaming when the wired LAN internet fails.
Options dependant, the device is capable of streaming content up to 4K
Features
• 4G Failover
• Input Streams protocols- HLS/RTMP/UDP/SRT
• Output IP – HLS / UDP / SRT
• Output SDI – Up to 4K dependant on options
• Output DVB-T – Up to 1080p, 4K Option available
• SMS Out-Of-Band Management
• 1RU Rackmount version available
Cloud Features
• Device Status Online/Offline
• Stream Status Locked / Unlocked
• Internet Connections (LAN/4G)
• Device Rebooting
• Device Map (Location) Online / Offine Status (NOC Monitoring)
• SMS / Email Alerts
Pre-sales engineering and technical support
Cloudtronics are able to offer pre-sales support on all related aspects of MATVMate).
Our toll free number for Australia wide is 1800 876 642.
If you have any questions – drop us a line.

CLOUDTRONICS PTY LTD
FreeCall: 1800 876 642  Phone: +612 8078 2207  Fax: +612 9012 0641  sales@cloudtronics.com.au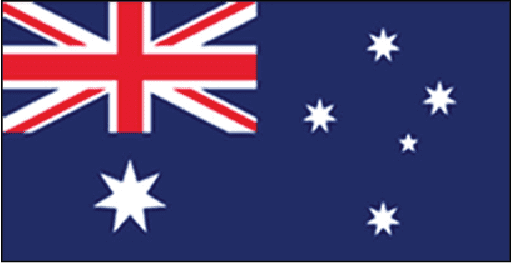 HEAD OFFICE R&D LAB
UNIT 29/9 POWELLS ROAD BROOKVALE, SYDNEY NSW 2100
AUSTRALIA
+61 2 8078 2207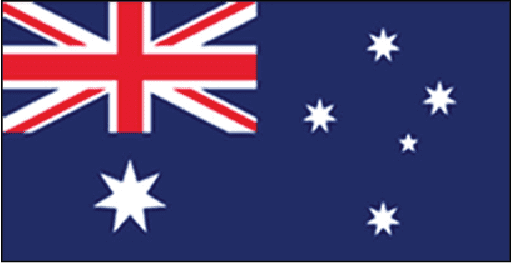 ELECTRONICS FACTORY
UNIT 30/9 POWELLS ROAD BROOKVALE, SYDNEY NSW 2100
AUSTRALIA
+61 2 8078 2207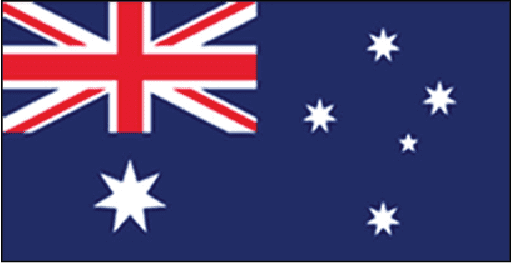 MELBOURNE OFFICE
11 CORPORATE DRIVE CRANBOURNE WEST VIC 3977
AUSTRALIA
+61 3 8679 4575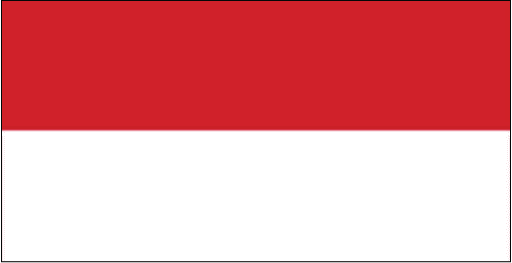 INDONESIA OFFICE 
WEST PARK B-23 JL. BLVD. BARAT BSD CITY PAGEDANGAN TANGERANG BANTEN 15336
+62 21 50 959 964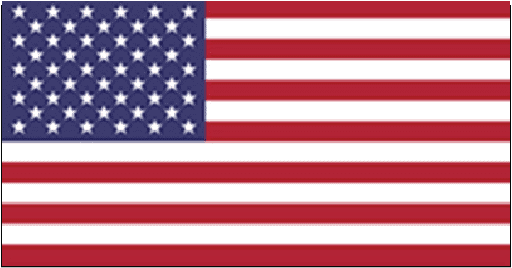 USA R&D LAB
48233 WARM SPRINGS BLVD FREMONT CA
            +1 510 945 1001
Head Office
Unit 1 / 6 Powells Road,
Brookvale, Sydney, N.S.W 2100,
AUSTRALIA
Phone: +612 8078 2207
Melbourne Office
Telstra Logistics Centre
11 Corporate Drive,
Cranbourne West,
Victoria, Australia 3977
Phone: +613 8679 4575
USA R&D Lab
48233 Warm Springs Blvd,
Fremont, CA
USA
Phone: +1 510 945 1001
 Indonesia Office
West Park B-23,
Jl. Boulevard Barat BSD City Pagedangan,
Tangerang Banten 15336 Indonesia
Phone:| +62 21 5085 8721
sales@cloudtronics.co.id